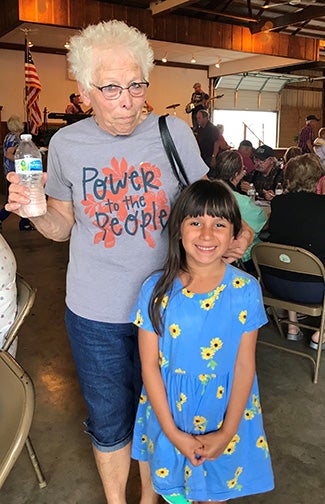 We want to thank Eastern Illini members who attended the Annual Meeting events in Tuscola, Gifford, and at the Iroquois County Fairgrounds. It was great to again be able to enjoy a sit-down fried chicken meal and talk with members, friends, and neighbors whom we haven't seen in a while. We hope everyone enjoyed the meal, music, and ice cream. Hats off to our employees who went above and beyond to ensure everything ran smoothly. The final Annual Meeting event at the Iroquois County Fairgrounds culminated with the Eastern Illini Electric Cooperative Annual Meeting which began at 6:15 p.m. in the 4-H Building.
Annual Meeting Radio Interview featuring EIEC President Bob Hunzinger.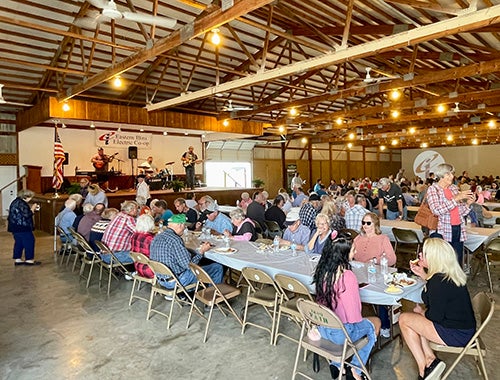 Kevin Moore, Chairman of the EIEC Board of Directors, confirmed the notice and proof of mailing for the meeting. The meeting minutes and Treasurer's Report were approved. Members heard an update from President/CEO Bob Hunzinger. He provided insight regarding electric rates, the availability of electricity this summer, and that EIEC employees have continued to provide safe and reliable energy solutions and exceptional service in the midst of the Pandemic.
Guy Hall, Attorney for Eastern Illini, determined that quorum had been achieved and he announced that three members of the Board of Directors ran uncontested and were reelected for three year terms.
DISTRICT 1: Tyler Finegan, Ashkum
DISTRICT 7: Steve Gordon, Rantoul
DISTRICT 8: Chad Larimore, Bement
Since there was no unfinished business or new business, Chairman Moore thanked members for attending and the meeting was adjourned. The Eastern Illini Electric Cooperative Board of Directors held a reorganization meeting immediately following the annual meeting and elected board officers.
CHAIRMAN: Kevin Moore
VICE CHAIRMAN: Bruce Ristow
SECRETARY/TREASURER: Steve Meenen
ASST. SECRETARY/TREASURER: Chad Larimore
The Eastern Illini Electric Cooperative board of directors hold their monthly meetings on the 4th Tuesday of every month at the EIEC Headquarters in Paxton.