Eastern Illini offers a wide range of FREE school programs and activities. 
If you're interested in scheduling a session, please visit our EI Help Desk.
ELECTRICAL SAFETY PRESENTATIONS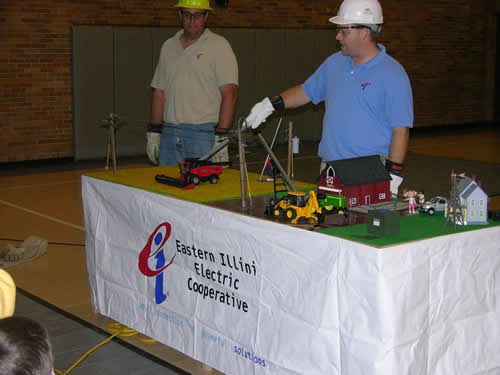 With this exciting, visually stimulating display, students will see – first hand – just how dangerous electricity can be, when it is not respected. Led by Eastern Illini staff, these presentations last about 30-45 minutes, and are geared for grades 3 – 8.
ENERGY EFFICIENCY PRESENTATIONS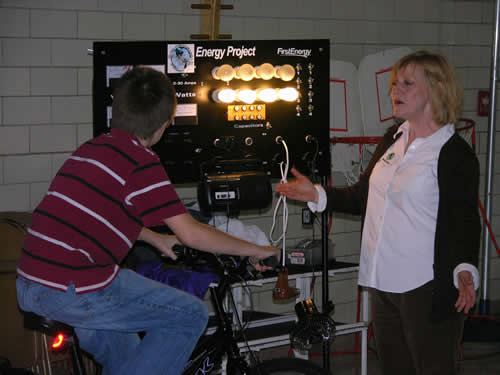 Where does electricity come from? How can we produce it at the lowest costs while being mindful of our environment? What are some practical things we can do to save energy – and energy dollars? This interactive presentation lasts about 45 minutes, and is best suited for grades 6 – 8.
TEACHER-LED RESOURCES
Super Energy Saver Program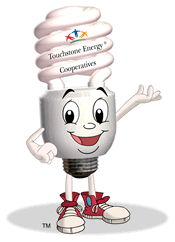 Join CFL Charlie in a beginning quest to learn about electricity and energy efficiency. Suitable for grades K – 2. 
Touchstone Energy Get Charged Program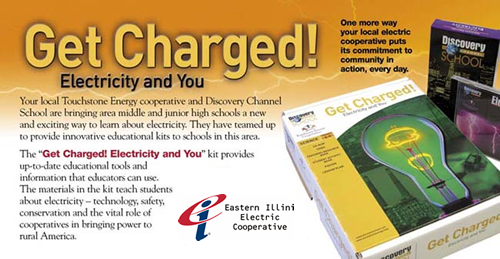 A more in-depth study of electricity, how we generate it, and how we use it. Developed in conjunction with The Discovery Channel. Suitable for grades 5 – 8.